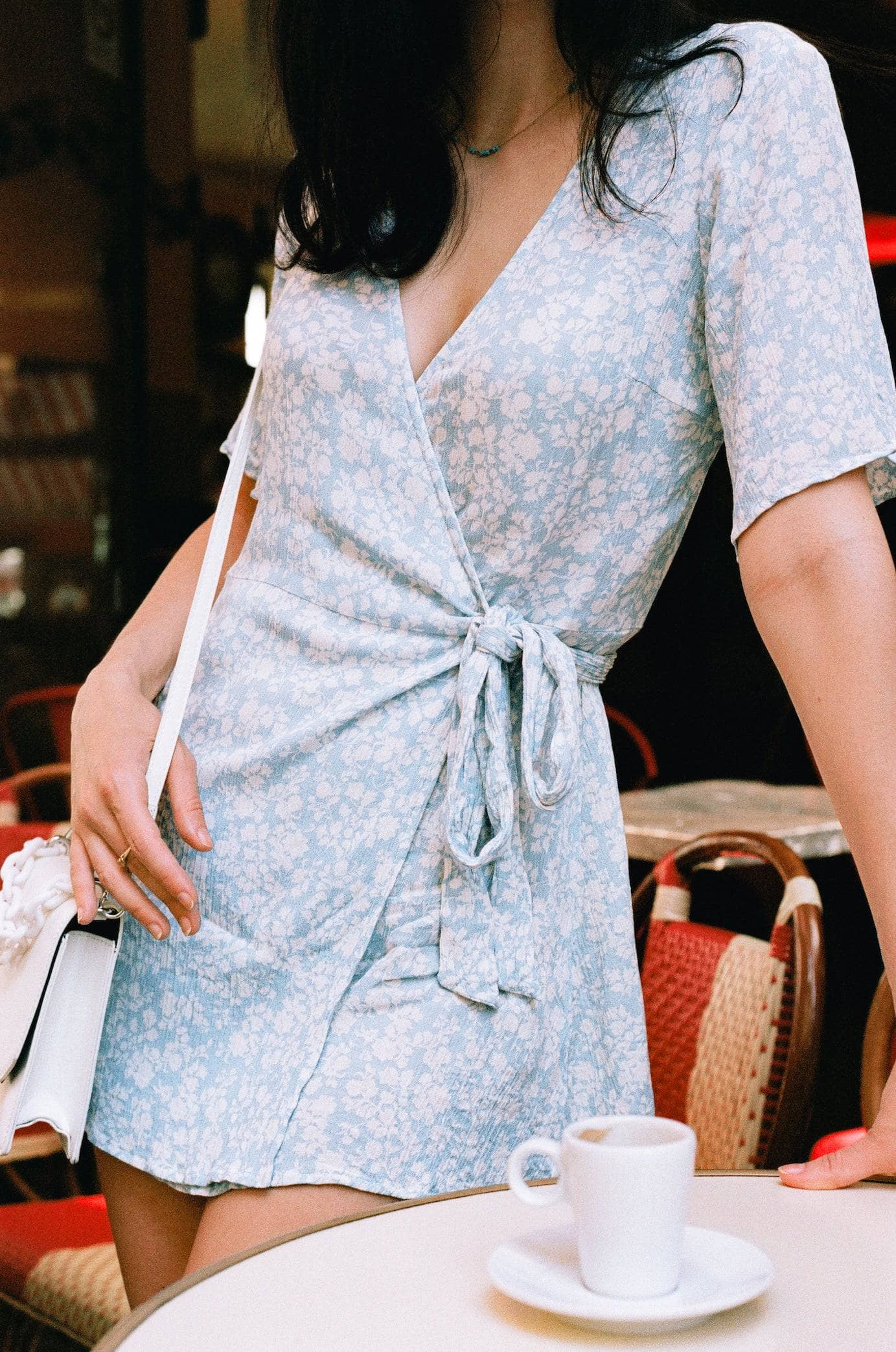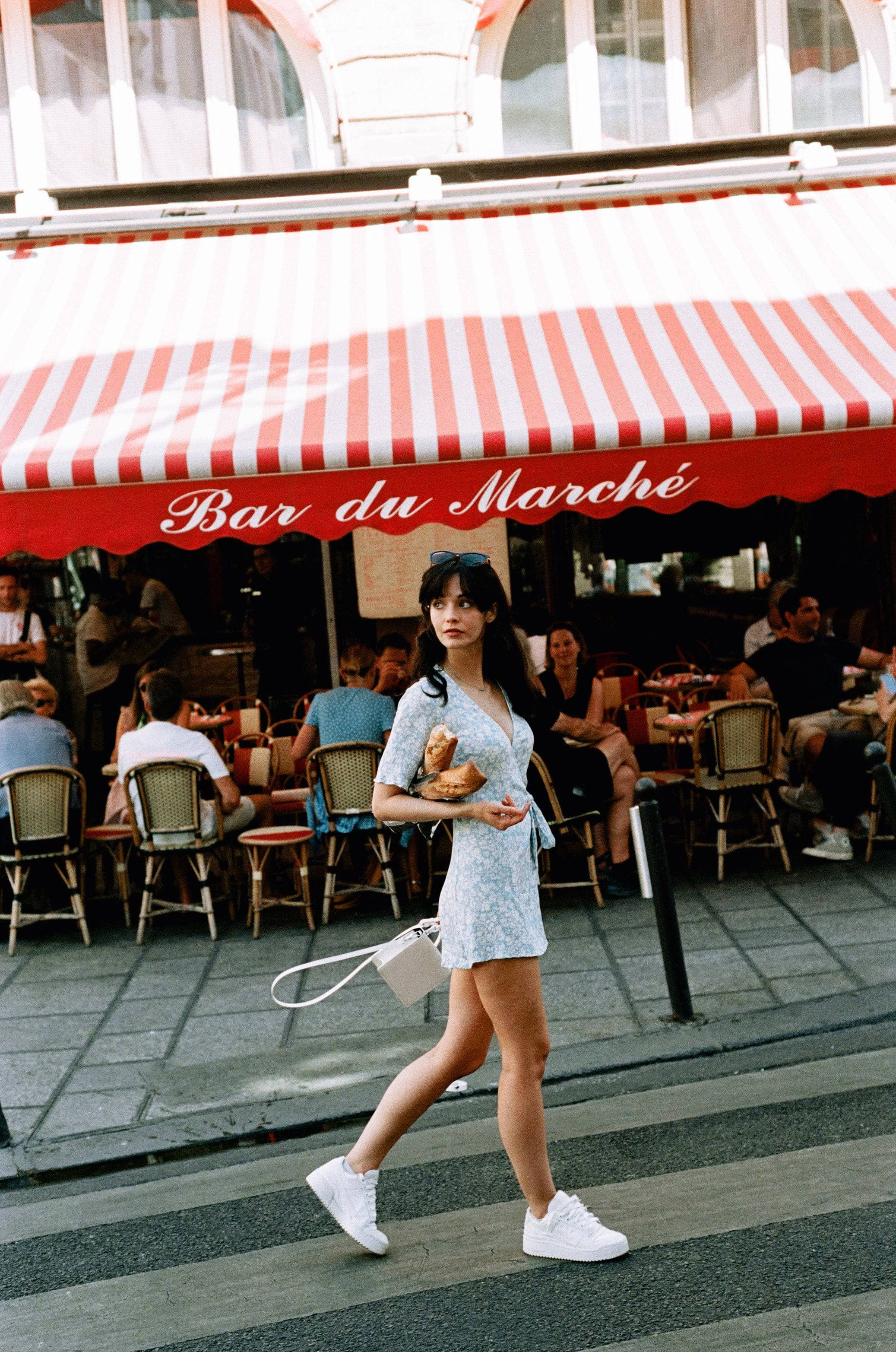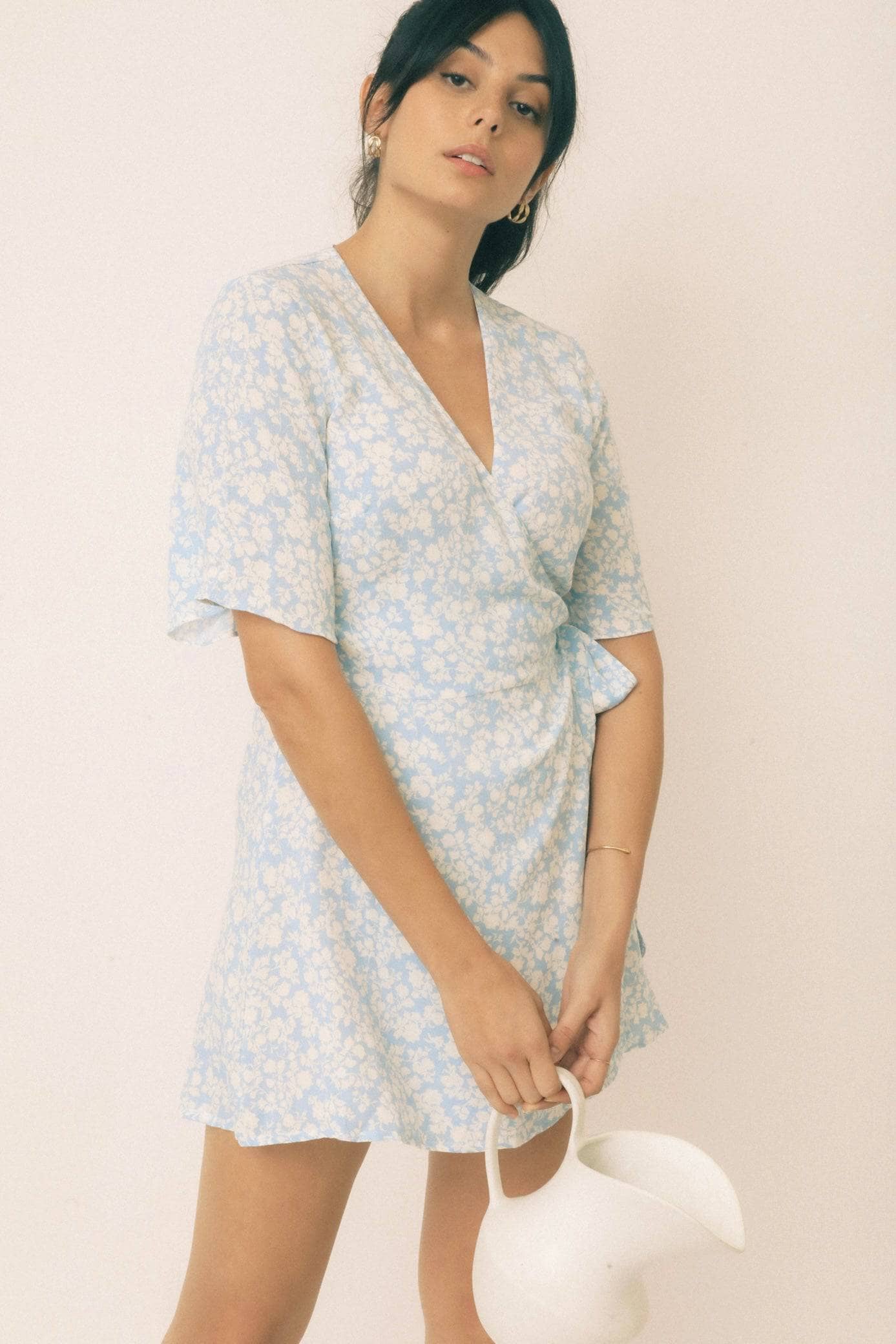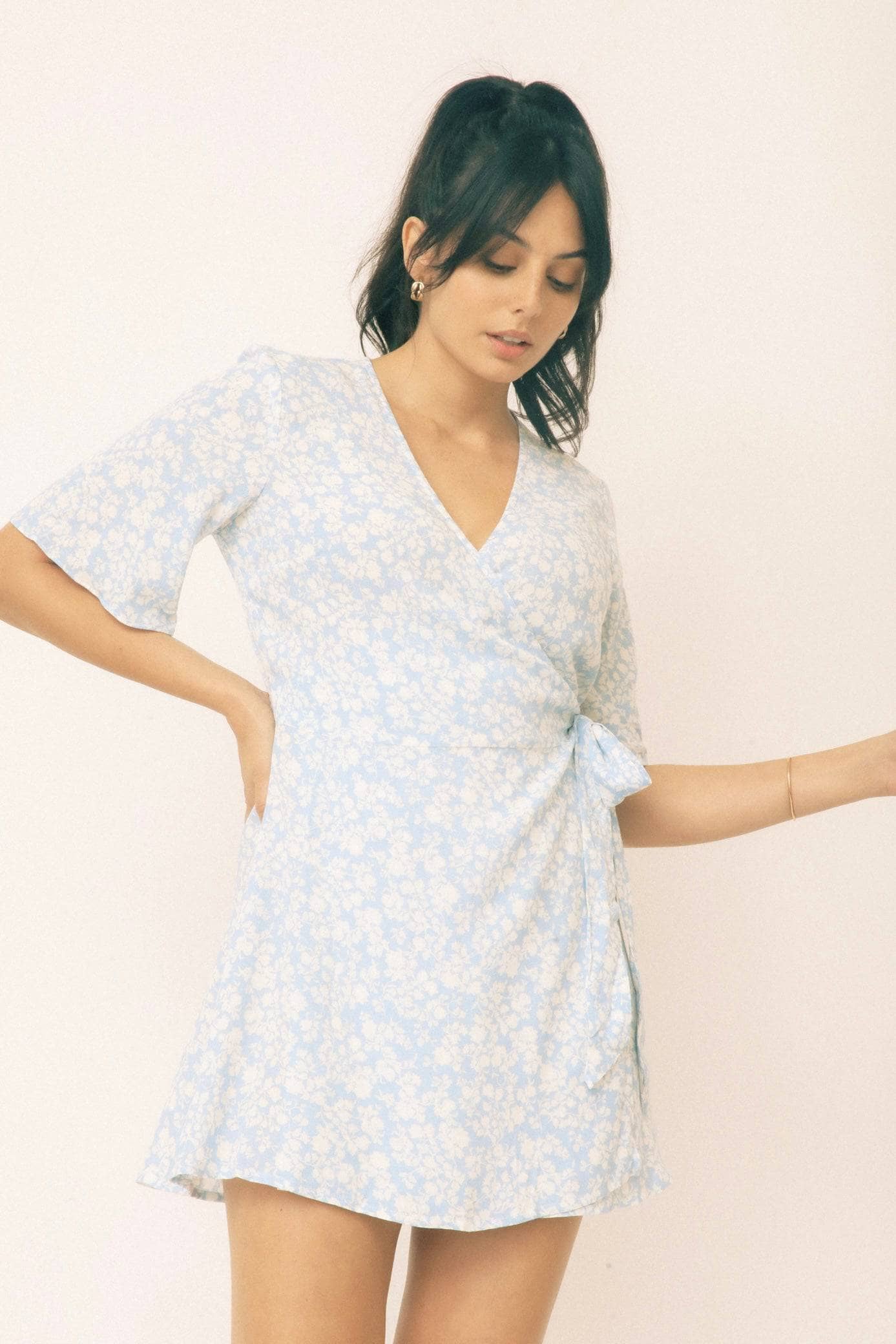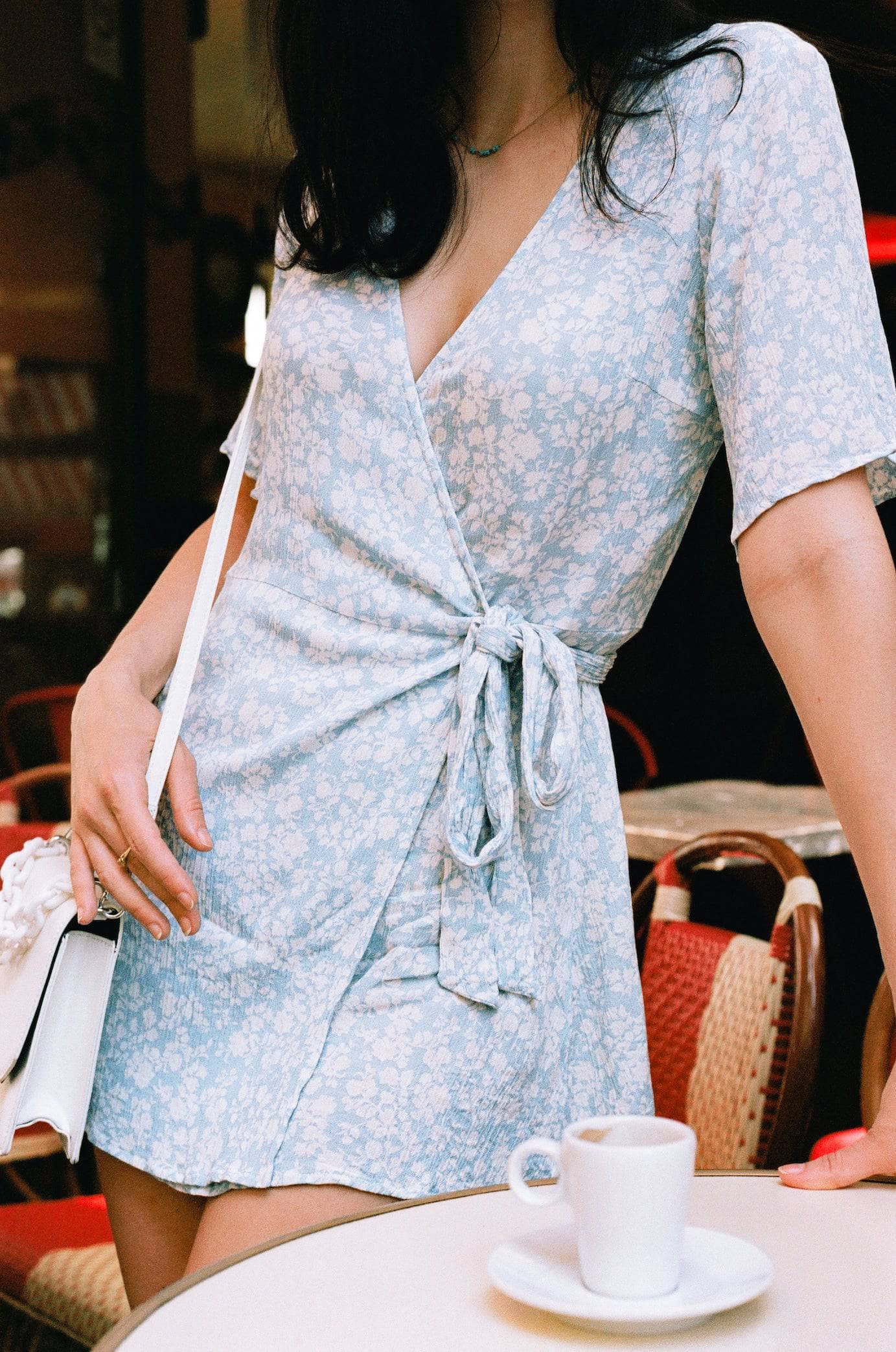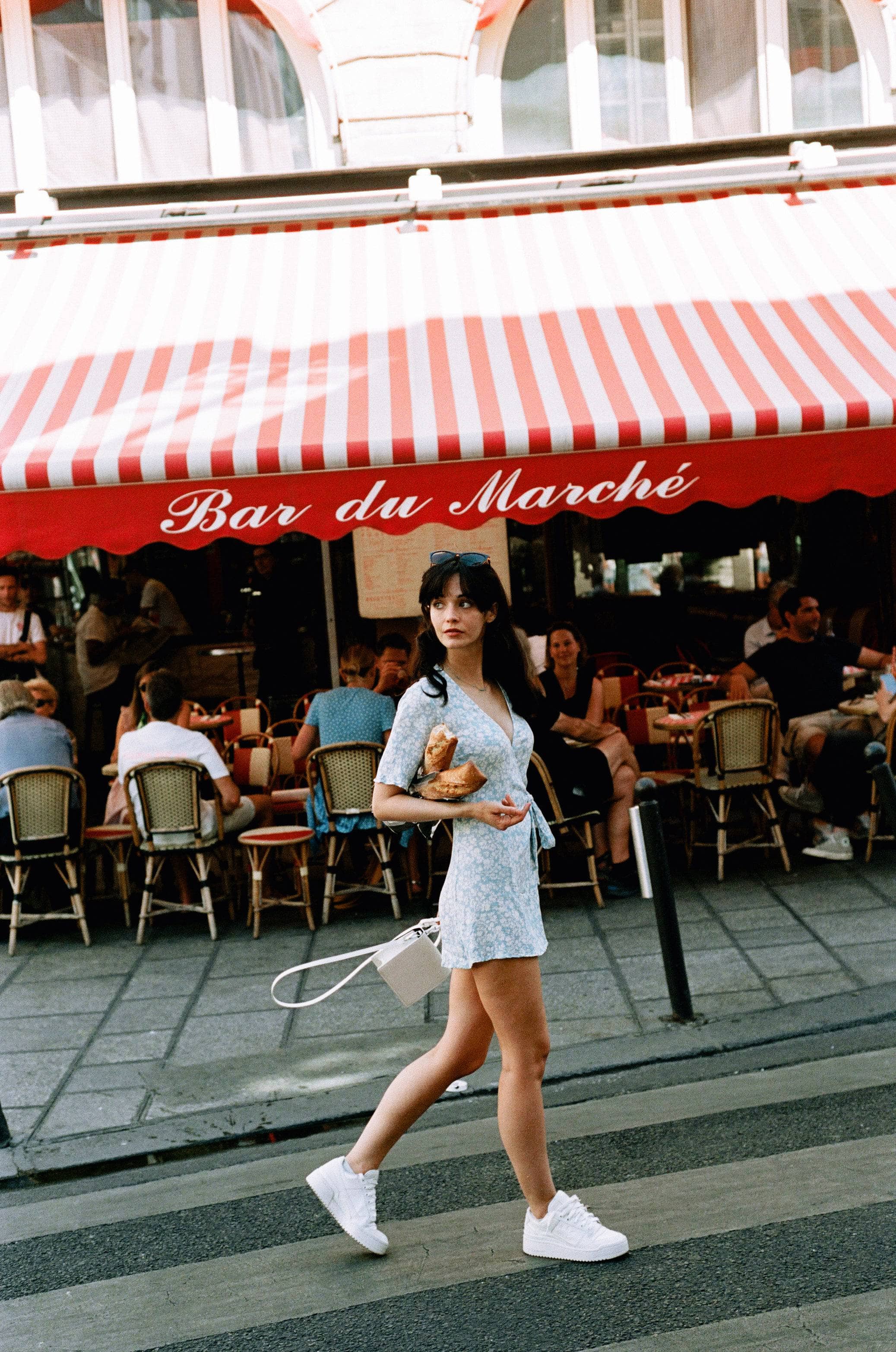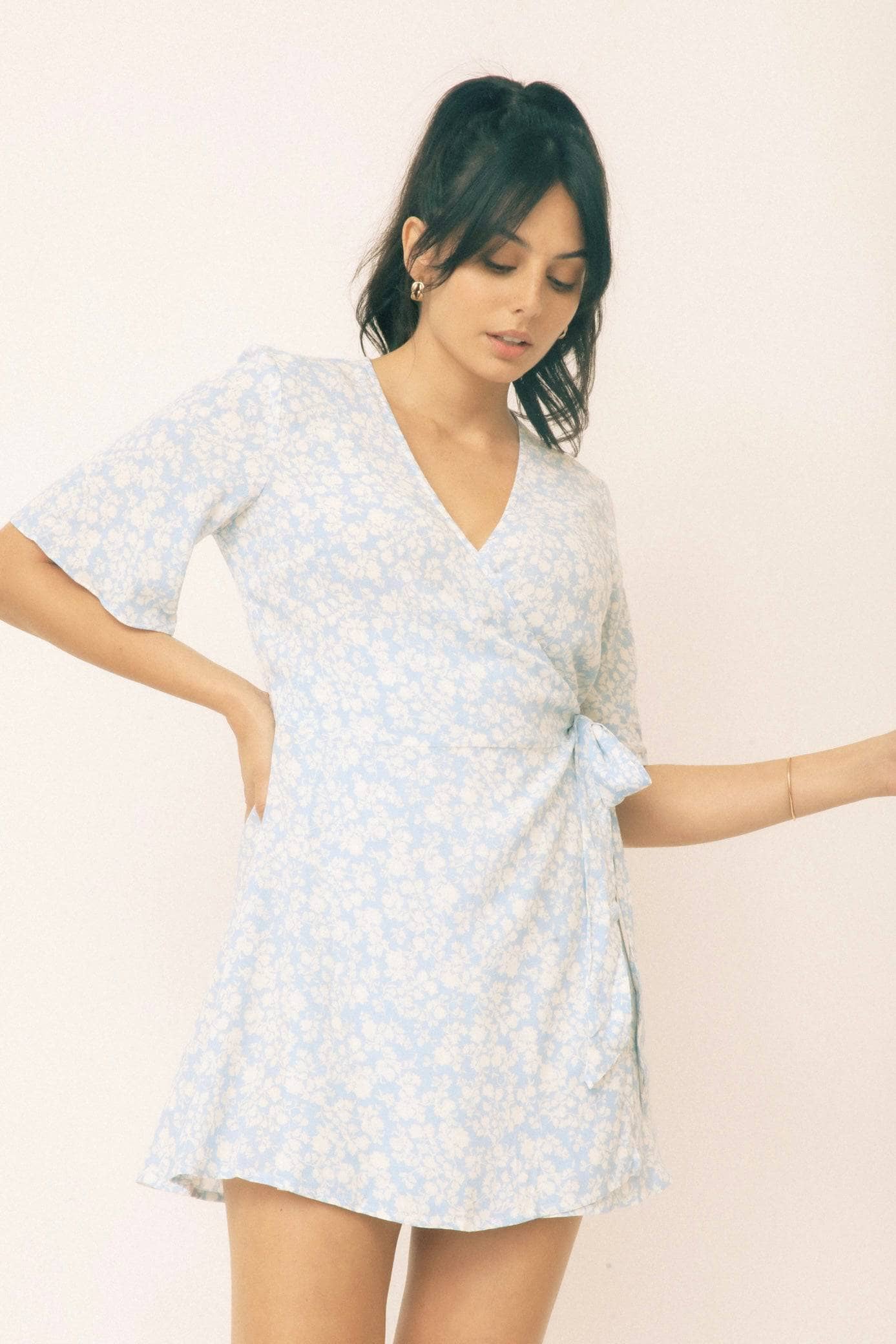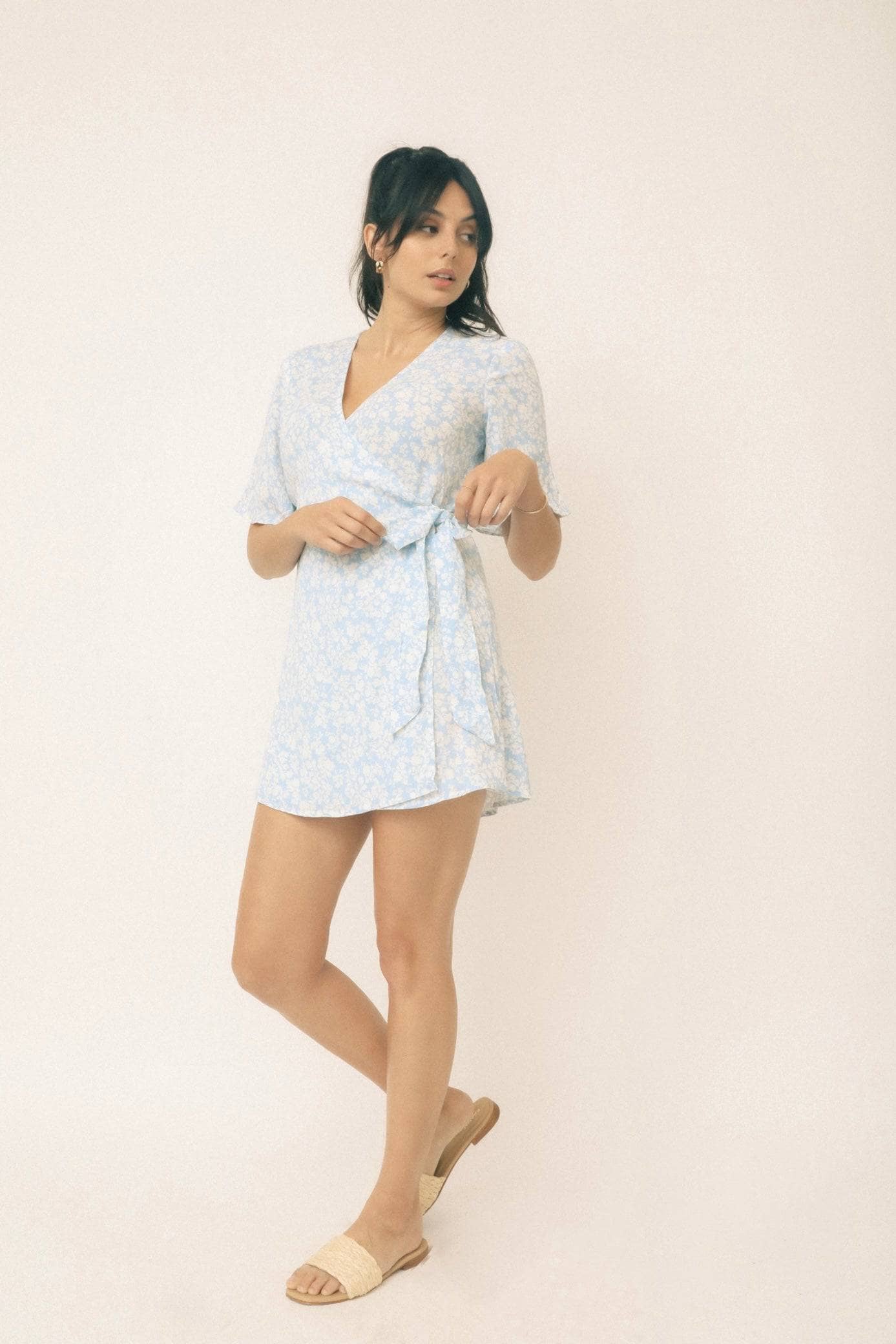 Kayla Dress in Light Blue
There are few things quite as effortless as a wrap dress. The Kayla mini features loose short sleeves and a long tie that allows you to adjust the fit and coverage to your liking. This easy, breezy, lightweight number is perfect for throwing over your favorite bikini at the beach or dressing it up with some strappy heels for a fun day out. 
Lightweight material, slightly sheer. 
Measurements from shoulder to hem:
XS-S 30 inches 
M 31 inches
L-XL 32 inches