Meaning "On The Coast," Sur La Côte is a clothing line founded and designed by two sisters in Los Angeles, inspired by coastal locations all over the world. With luxurious, sustainable fabric and custom-designed textiles, our clothes bring a sense of vacation to your everyday life.
While growing up in Manhattan Beach, they were able to spend time traveling in the summer to the South of France. This time abroad inspired their love of sunny, sophisticated textiles and versatile, effortless basics.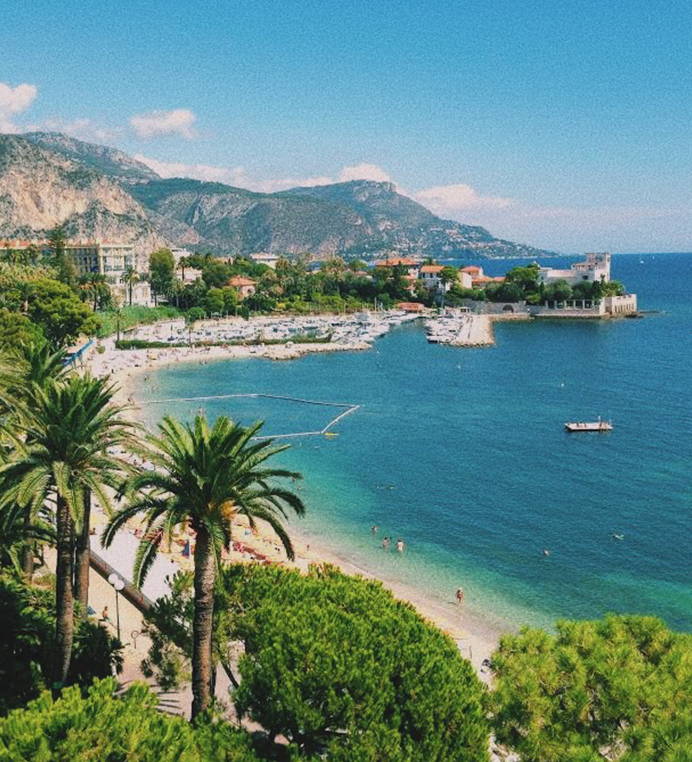 Their first collaboration came in 2016 when they co-created custom garments to wear to Coachella Valley Music and Arts Festival. After receiving so much positive feedback, they knew they needed to develop a full line. Since then, they've been working on perfecting their fabric, fit, and custom prints. Although the relaxed lounge pant will always be their first and favorite creation, they are excited about plans for expanding in the near future.
Sur La Côte is dedicated to ethical sourcing and manufacturing. The garments are made from sustainable micro-modal fabric, which is made of renewable natural fibers derived from wood. Our fabric is made AND manufactured in Los Angeles. All of our shipping is 100% plastic-free. We print all branding and care instructions on the inside of the clothing, instead of removable tags that are made to be thrown away.
Sur La Côte believes that you shouldn't have to choose between feeling beautiful and comfortable. These pants are perfect for flights, vacations, at the beach, post-yoga, or even dressed up for a night out. And always a perfect alternative to jeans or leggings! Our favorite way to style them is with a classic white t-shirt and your favorite jewelry. We hope you love them as much as we do.