Meaning "On The Coast," Sur La Côte is a clothing line founded and designed by two sisters in Los Angeles, inspired by coastal locations all over the world. With luxurious, sustainable fabric and custom-designed textiles, our clothes bring a sense of vacation to your everyday life.
While growing up in Manhattan Beach, they were able to spend time traveling in the summer to the South of France, which explains where the brand got its name. This time abroad inspired their love of sunny, sophisticated textiles and versatile, effortless basics.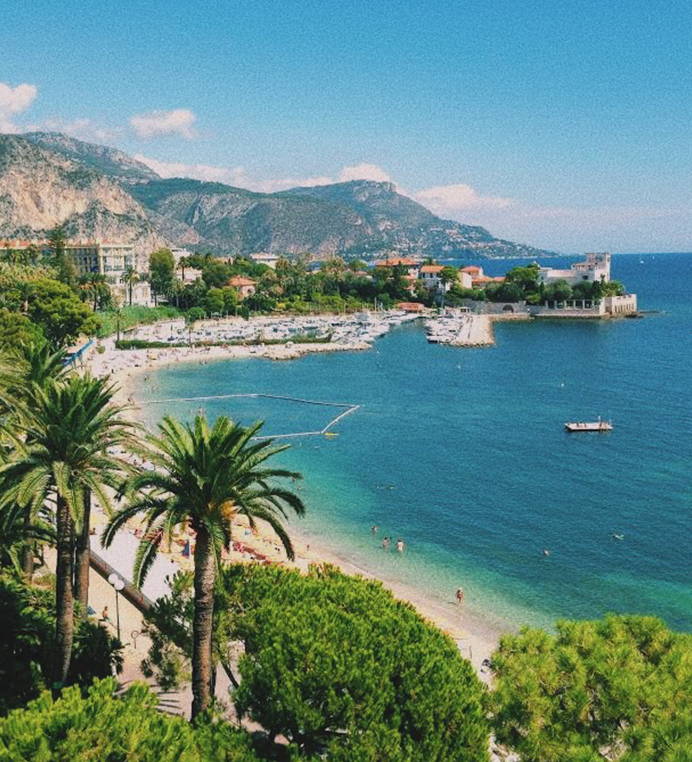 Their first collaboration came in 2016 when they co-created custom garments to wear to Coachella Valley Music and Arts Festival. After receiving so much positive feedback, they knew they needed to develop a full line. Since then, they've been working on perfecting their fabric, fit, and custom prints. Although the relaxed lounge pant will always be their first and favorite creation, they absolutely love how the line is expanding from chic cover-ups to everyday wear items, and everything in between. They think of the line as "everyday resort wear."
Sur La Côte is dedicated to ethical sourcing and manufacturing. Our signature lounge pants are made from sustainable micro-modal fabric, which is made of renewable natural fibers derived from wood. All of the brand's manufacturing is located in Los Angeles. All of our shipping is 100% plastic-free and your item arrives in a lovely compostable bag.