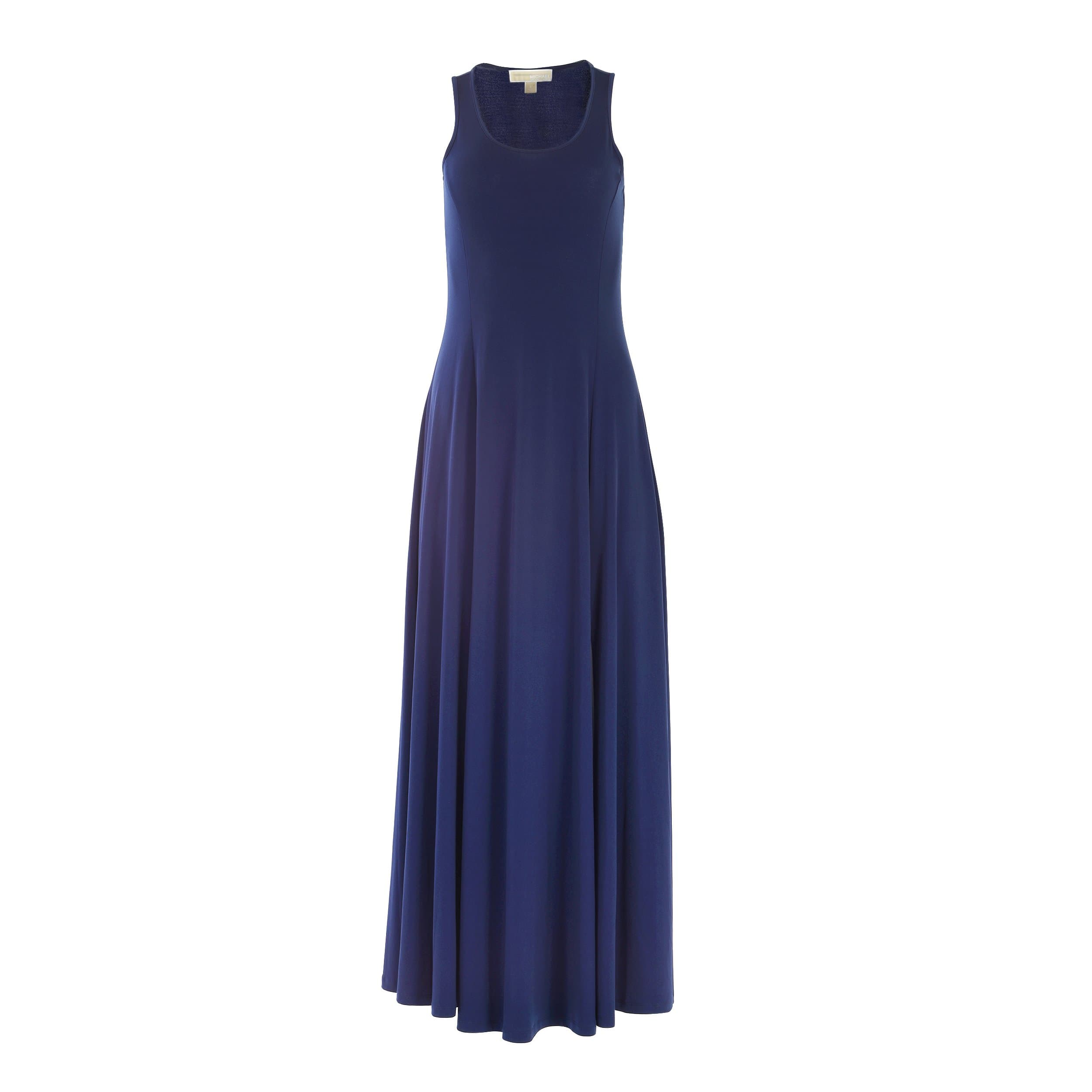 Long Jersey Dress - Vintage Final Sale
A navy blue dress in a stretch jersey fabric, with a slit down the leg. Vintage Michael Kors. This full length, straight-cut dress features an elegant neckline and flattering stitching down the torso. Can be dressed up or down for a simple and glamorous look. Size S with room for stretch. Dry clean recommended.
All vintage items are final sale.

Sizing info: 
15.5 in. across bust
53 in. long from shoulder to hem

22 in. slit to hem